As you may be aware, Nepal is in the midst of a dire Covid-19 crisis, with daily cases and death tolls increasing at a very rapid pace. A severely undeveloped nation with insufficient infrastructure and facilities, Nepalease people all over the country are facing a tough situation. Hospitals are running out of beds, medical equipment, supplies and even food to provide for patients and caretakers.
At this moment of crisis in Nepal, we all are looking for ways to make a difference. There is a tremendous amount of work to be done as people from all walks of life are working together to face this challenge. NHCF is in contact with individuals and organizations who are helping on the ground directly in many different ways. Our biggest need of the hour is to send financial support to them so they can provide support to many of the people suffering from Covid-19, as well as doctors, nurses and care personnel on the front lines of this massive battle against the pandemic.
As in the past event of 2015 Earthquake our Charity has our doors open to work directly or with other like-minded organizations to support any charitable cause in Nepal that aligns with NHCF's objectives. At present, we are in various stages of dialogue to provide immediate support to the following organizations:
Shukraraj Tropical Hospital, Teku, Kathmandu
Burtibang Primary Health Centre, Dhorpatan Municipality, Baglung (CAD$ 7,000)
Our support was utilized to setup a new covid-19 isolation ward at the health center. The ward will be capable of providing care for a large number of patients for the foreseeable future.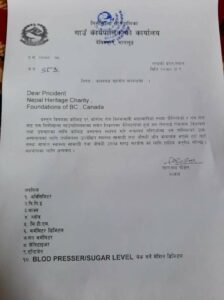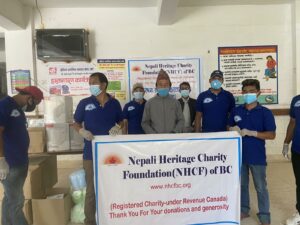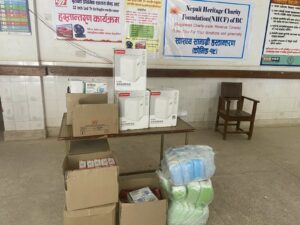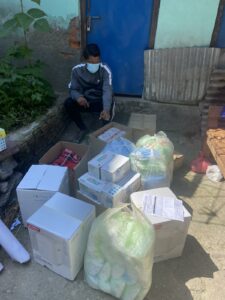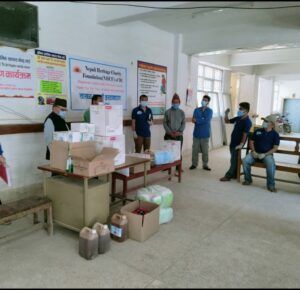 Dhaulagiri Zonal Hospital, Baglung (CAD$ 4,000)
Oxygen Concentrators: 2
Tikapur Hospital, Tikapur, Kailali (CAD$ 5,000.00)
Trishuli Hospital Nuwakot, Trishuli Bazar (Colony), Nuwakot (CAD$ 4,000)
Purchased following items:
ICU Bed
Cardiac Monitor
Bedside Locker
Syringe Pump
Infusion Pump
IV Stand
Ek Ek Paila Foundation, Kathmandu (CAD$ 3,000)
NHCF is providing support to selfless doctors and volunteers in Kathmandu, who are working day and night to help covid-19 patients all over Nepal. Ek Ek Paila is dispatching supportive medicines (eg. Azithromycin, paracetamol ), thermometers, sanitisers and masks as a team of doctors evaluate and prescribe appropriate relief items to the Covid positive patients, those who are home quarantined and residing in rural areas of Nepal.
NHCF is grateful to be able to support their initiative. Ek Ek Paila's most recent dispatch of supportive medicines was to Barpak, Gorkha which is suffering from a severe covid-19 outbreak in the small mountain community. Unfortunately Barpak was the same village which was the epicenter of 2015 devastating earthquake.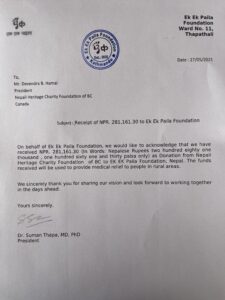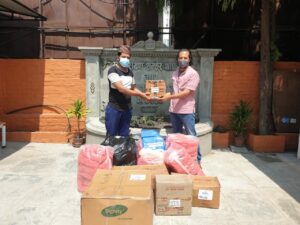 Stupa Community Hospital, Bauddha, Kathmandu (CAD$ 1,700)
Oxygen Concentrator: 1
Covid Relief Committee, Butwal, Nepal (CAD$ 2,500)
Beneficieries of this support are the caretakers of Covid-19 patients who were found to be in precarious condition without food, waiting on their relatives on Lumbini Provincial Hospital grounds. Free meals are being provided to them by amazing and hard working volunteers who care deeply about their community.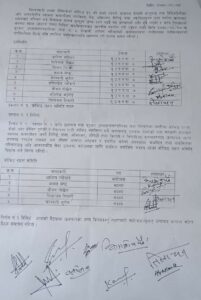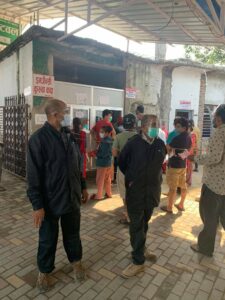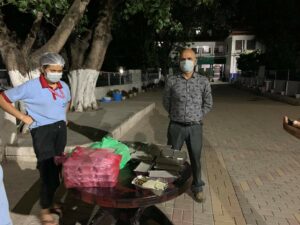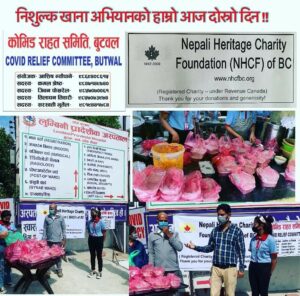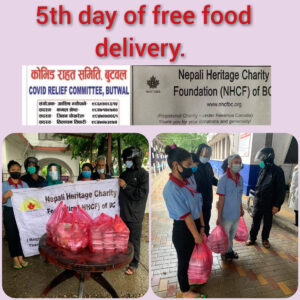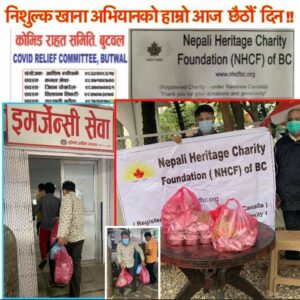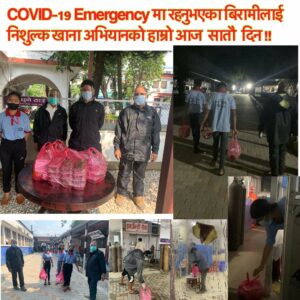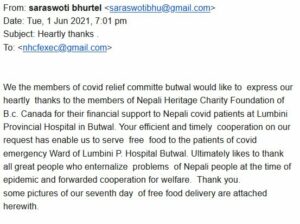 Koshi Hospital, Biratnagar
Pratiman-Neema Memorial Foundation, Bhairahawa, Rupandehi, Nepal
We will keep you posted as we move along finalizing agreements with the above. It is also anticipated that we will be supporting more organizations moving forward.
If you know any particular area in Nepal severely suffering from Covid-19 and you think we can reach immediately on the ground to help them by mobilising the local organizations and volunteers, please let us know as soon as possible. We are ready to support them together with you. We appeal to all of you to come together to fight against this pandemic to save the life of those people suffering from the novel Coronavirus.
Last but not least, if anyone in your close contact or acquaintances are seeking better way to be a part of our broader support campaign, please feel free to share this message with them.
Direct link to Donation Page.
Donations received: CAD$ 8,316.89
Last update: June 11 @ 6PM
Letter sent to The Right Honorable Justin Trudeau, Prime Minister of Canada
Switzerland sends 30 tonnes of humanitarian supplies to Nepal for COVID-19 relief
Switzerland is helping Nepal cope with an extremely difficult health situation caused by COVID-19. Today, Friday, Swiss Humanitarian Aid, part of the Federal Department of Foreign Affairs (FDFA), dispatches 1.1 million antigen tests, 40 respirators, 10 oxygen concentrators and personal protective equipment to Kathmandu. This humanitarian aid shipment is worth around CHF 7.5 million.
https://reliefweb.int/report/nepal/switzerland-sends-30-tonnes-humanitarian-supplies-nepal-covid-19-relief
France provides medical support to Nepal to fight against COVID-19
The French government has extended support of medical equipment and supplies to Nepal to fight against the COVID-19 pandemic. A shipment containing 504,000 FFP2 masks; 20,225 antigenic test kits; 12,000 protection glasses; and 14 respirators including consumables arrived in Kathmandu earlier this morning (June 02, 2021).
https://myrepublica.nagariknetwork.com/news/france-provides-medical-support-to-nepal-to-fight-against-covid-19