At any given time, we at NHCFBC are busy coordinating a number of different initiatives aimed at helping people in need. As a fully volunteer driven organization, we will gladly appreciate any amount of time, effort or monetary assistance you can share with us.
---
Bottle Drive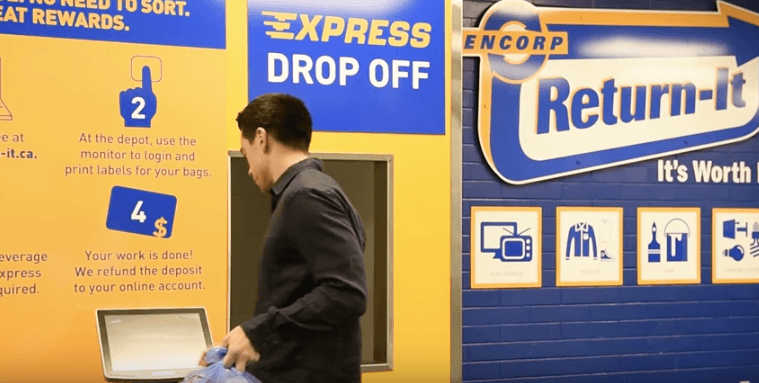 Your donations are highly appreciated. Here is how to do it.
Place your RECYCLABLES (like pop/beer cans, juice/wine bottles, etc.) in clear plastic bags
Go to a Return-It depot that has Express Self-Service Kiosk (most depots have this facility). Please check here for Express Depots locations near you www.return-it.ca/locations
At the Express Self-service kiosk, enter NHCFBC account number which is a mobile# 778-552-2857
Choose to print 1 label for each plastic bag (limit 6). Attach label to each bag
Give bag(s) to the depot staff. They will sort and count all items and credit total money to NHCFBC account
Get receipt for your records.
If you would like to donate, but are unable to take the bottles to Return-It depot yourself, we are ready to help you. Please contact any of us from this list.
---
More Ongoing Programs
Our organization has been participating in Vaishakhi Parade and Nagarkirtan in Surrey organized by Gurdwara Sahib Dasmesh Darbar since 2017 serving bottles of water to the parade participants. This is to support the local community who has generously supported the foundation in its charitable programs.
Free evening meals at Whally neighbourhood in Surrey: Nightshift Ministries
Annual support of one month of food supply to Purwanchal Anath Ashram (PAA) located in Biratnagar, Nepal.
Our ongoing Nepal Student Scholarship Program currently in progress.
---
Previous Programs
Nepali Community Survey 2021
Various community and cultural organizations active in British Columbia have joined hands to conduct a survey of Nepali communities living in the Province. In Nov 2020, a Task Group involving representatives of each organization was formed in close coordination and funding of Nepal Cultural Society of BC (NCSBC). Even though Nepali Heritage Charity Foundation of BC (NHCF) current Board Of Directors' Meeting has passed similar subject matter about preparing 'Database of Nepalis living in the Province of British Columbia', we are very glad to utilize this historic opportunity in joining this Task Group. General Secretary Mr. Harihar Bhandari has represented NHCF in that team. The Task Group members have worked effortlessly on the 'Survey Template' which was finalized and made public in a Zoom Meeting session organized on the Family Day, Feb 15, 2021. The following brochure provides further details about the initiation of the Survey, the Team formation and their roles, and ultimately links to the Survey Form. NHCF kindly requests all Members and Friends to participate voluntarily in filling out the Forms and help to reach out to others who are in dilemma. Don't miss the opportunity to let the community know about each other.